Although I have not been posting I have been busy working on stuff and travelling to Salute 2013 in London. This year's Salute however made me think long and hard about "Competitive Painting" and why I do it, as a buddhist I the competitive nature of it produces ego and that is counter productive. I honestly enter comps and do not care if I win therefore it begs the question, why do I even bother entering? It seems totally futile or even counterproductive to my wellbeing as maybe there is some underlying ego pushing me to enter. Surely it is better for me to just paint for my own enjoyment/zen with egolessness? Think it will be a while before I come to a valid conclusion on this point. So apologies in advance to anyone I know personally that feels I become distant in the near future.
Anyway Salute also resulted in my being £210 poorer......but a Shadowsword and a Stormblade richer ..... BIG FOKKEN GUNZ!!! :)
On the modelling front there has been progress.
Started to paint the Dreadknight (personally dislike the model greatly, but the rules for it make me think I have to just deal with it and get one on the table)
I spruced up the bases for the Vendettas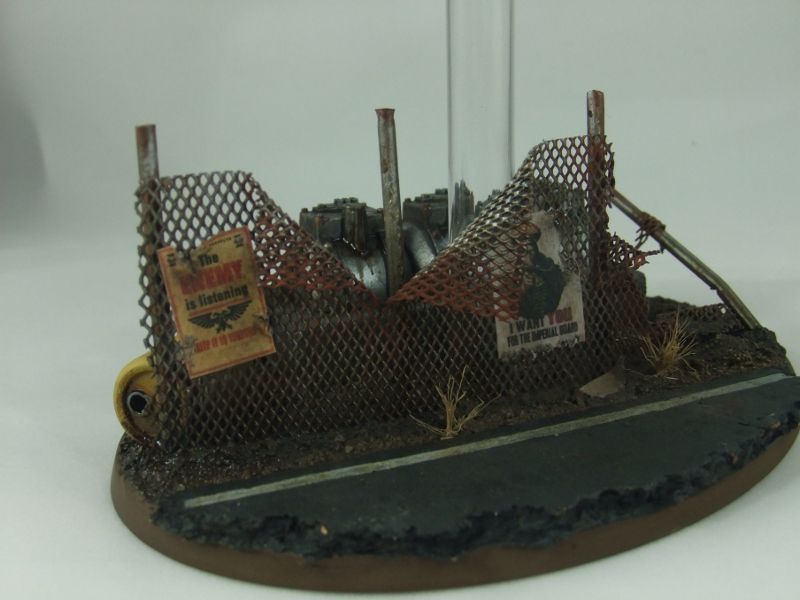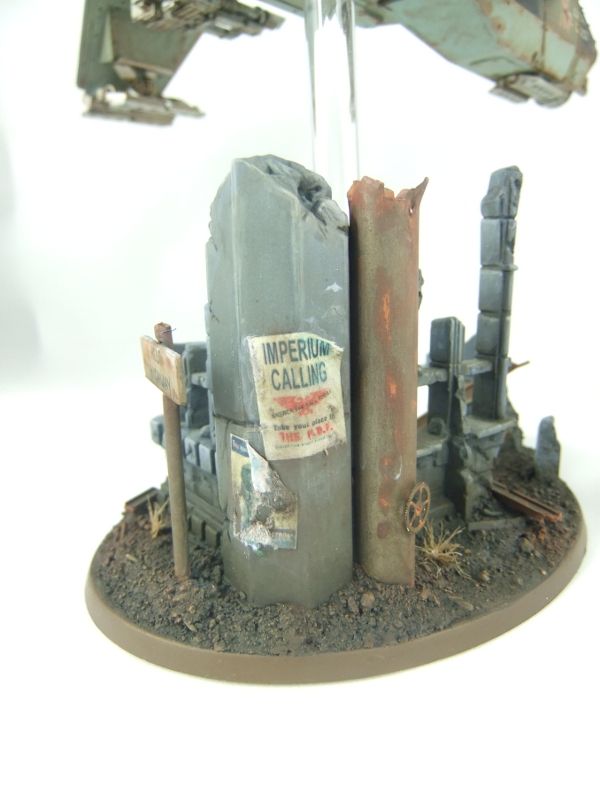 And finally I converted a Puritan Ordo Malleus Inquisitor from the FW Huron mode, picked up for a fiver from a mate because of a slight miscast on one of the greaves....purity seal cover up is GO!